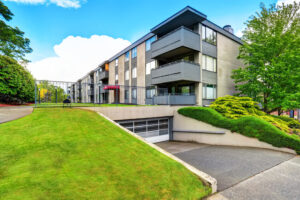 When you're buying a property, no stone should be left unturned. You need to know its history, as well as any environmental factors that may impact liability. This is especially important if you're investing in commercial properties. Thankfully, by practicing environmental due diligence, you can ensure that your property is shielded from environmental liability.  Learn more below:
What is environmental due diligence?
Environmental due diligence is the process of assessing a particular property for any environmental contamination or breaches of EPA regulations. This may involve researching the history of the property, checking for underground storage tanks, soil contamination, lead-based paint, asbestos, and more. Additionally, subsurface contaminants from nearby properties can also be a cause for concern.
Due to these factors, practicing good environmental due diligence requires hiring proper environmental consultants to do the job for you.
Why practice environmental due diligence?
When you invest in a property, you want to get the most out of it that you can. However, you're not privy to that property's entire history. If you don't do your due diligence, you could be putting your investment at risk and creating undo legal liability.
At Axiom Service Professionals, we can help you perform environmental due diligence with our wide variety of environmental solution services. Contact us today to learn more!