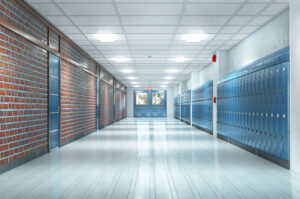 Passed in 1986, the Asbestos Hazard Emergency Response Act (AHERA) aimed to control the exposure of asbestos in public and non-profit school districts. Doing so has helped limit how much asbestos our children are exposed to throughout their early years. However, just because AHERA was passed three decades ago doesn't mean the work is done. This law still impacts school districts today.
What is AHERA?
AHERA, or the Asbestos Hazard Emergency Response Act, was a series of regulations that required both public and non-profit schools to limit the exposure of asbestos in their buildings. This involved both inspecting schools regularly for asbestos-containing building material and preparing plans to prevent and/or reduce asbestos exposure.
It's important to note that AHERA does not force school districts to eliminate asbestos-containing materials completely, but to simply reduce exposure. Removal is necessary only when the material is severely damaged or disturbed.
How to comply with AHERA
Schools need to comply with AHERA or else they could be subject to severe penalties. But what does compliance actually look like? Here is a quick list:
Schools will perform an original inspection to determine the presence of asbestos-containing material
Schools must re-inspect their building every 3 years after the original inspection with trained and licensed professionals
Schools will create an asbestos management plan and keep a copy at the school
Each year, schools will notify parents, teachers, and employee organizations of the asbestos management plan as well as any asbestos-related actions the school has taken or will take in the near-future
Each school district will have a designated contact person to ensure that each school in the district follows AHERA guidelines
Schools must provide custodial staff with asbestos-awareness training
Testing for asbestos is crucial to help school districts prevent their students from being exposed to harmful levels of asbestos. Axiom Service Professionals has trained and licensed asbestos testing professionals in the Kansas City area. Contact us today to learn more.